KEEPER BALM instructions for goalkeeper glove balm.
"Wash, dry and apply, for lasting grip and performance."
KEEPER BALM is well known for renewing the grip of goalkeeper gloves which have lost their natural grip. However, you'll get the best performance from your gloves by applying KEEPER BALM before their first use. Dirt and sweat contain minerals that fill the pores of the foam latex, sapping the natural moisture & pliability (flexibility) from it, causing it to lose it's natural gripping power.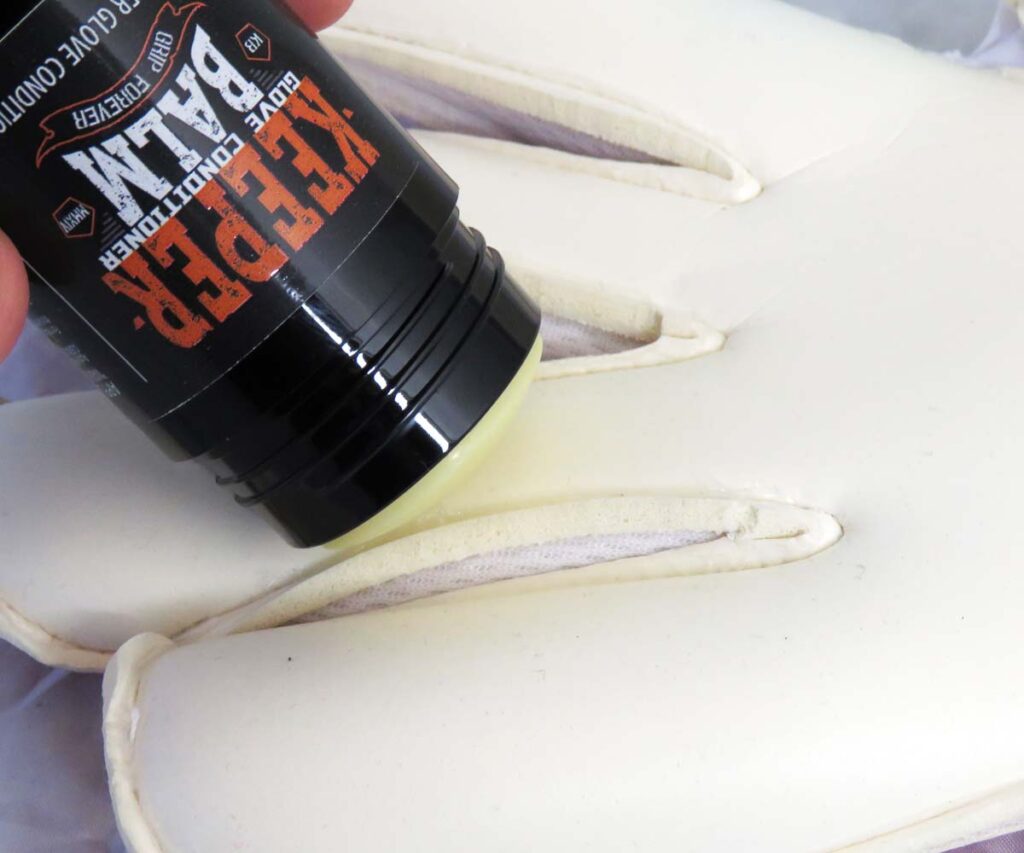 TIP: Applying KEEPER BALM before their first use protects the pores of the latex from ever filling with dirt and salt (from sweat).
Wash, Dry, Apply
To ensure that your gloves always perform as expected, keep your gloves clean and follow these instructions.
Wash – Before applying KEEPER BALM, make sure that your gloves are clean and dry. The best and most economical wash for your goalkeeper gloves is a mild laundry soap like Biokleen Free & Clear.
Dry – Dry your gloves in front of a fan, away from heat. Never dry them in the clothes dryer or on a furnace or other heat source.
Apply – Your first application of KEEPER BALM should be rather liberal. Make 3 or 4 passes over the entire palm, to ensure complete coverage.
Goalkeeping Glove Grip Maintenance
KEEPER BALM is a formula of oils and waxes. Once you've applied KEEPER BALM the first time, it's only necessary to apply it when you notice your grip starting to fade. Applying KEEPER BALM more often than necessary may create an oily film, as a result of a waxy buildup. If you ever start to experience an oily film, just wash your gloves. Washing your goalkeeper gloves will restore them to their exceptional grip.